Hurdles
Jun 19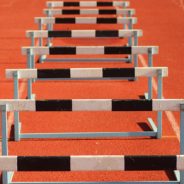 Tweet Business is tough and competition fierce. Business is as we all know, is tough, competition is fierce.  Here in Cambridge we have recently lost HMV from the main area of the city centre.  It got me thinking, as there is now just 1 specialist music and DVD retailer in the city.  It is owned by the same group and it is unclear how long it will remain open.   Looking at my own buying history...
Communication and Customer Service
Nov 24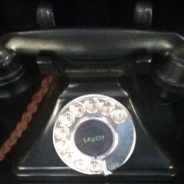 Tweet To my mind customer service is all about communication.  This is relevant on so many levels,there is probably a book written all about it by one much wiser than I. However in my industry we work in communication on 2 levels.  That is customer-facing as well as (for want of a better word) internally. Our clients clearly believe in communication.  They want their calls answered rapidly in a...
Small Business Week – PRESS RELEASE
Oct 20
Tweet Answer it,  Cambridgeshire based Tele PA – Telephone Answering Service Is offering the 1st  5 small businesses  to contact them a free month of their service.  As part of Small Business Week (Starting 19th October) The service supports all sizes of business but is particularly helpful to small business in key areas of time management, customer service and growth. By taking telephone calls...
Customer Service – 'Should you get what you pay for?'
Aug 24
Tweet Customer Service – 'Should you get what you pay for?' Do you expect outstanding customer service regardless of the amount you have paid for a product or service? Or are you fully accepting that by paying a little bit less you know you are compromising on service. Would you rather pay a fraction more to know that the service you are going to receive will be much better and...