Communication and Customer Service
Communication and Customer Service
Nov 24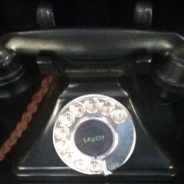 To my mind customer service is all about communication.  This is relevant on so many levels,there is probably a book written all about it by one much wiser than I.
However in my industry we work in communication on 2 levels.  That is customer-facing as well as (for want of a better word) internally.
Our clients clearly believe in communication.  They want their calls answered rapidly in a polite, friendly and professional fashion. They wan ttheir callers, be they customers, prospects, or suppliers to be able to speak to someone that will treat them well and will be helpful and polite.
Sensible Conversations
By having a sensible conversation and relaying the information from the caller back to the client, it means that the service the caller receives on a call back is mostly seamless.  Our client is able to have all the relevant information to hand, having had time to research if necessary, calling back at a convenient time, meaning they are less likely to be interrupted.
The anonymous voicemail and customer concern of when the message theyhave left might get listened to, even worse when they might get a call back.
Information and Knowledge
Conversations and communication likely mean information and knowledge, the sharing of which is rarely a bad thing.
For example if you call a business and get no reply, or even a voicemail, how do you feel?  Wouldn't you rather speak to someone who can perhaps answer your question or advise who can answer and when they can get back to you?  The clients we support like the more professional image and the great customer service that they are able to deliver, even if they do work alone.
Please visit www.answer-it.co.uk for more information about great communication between you and your prospects, customers and suppliers.
This blog post was written as a guest piece for Graham Frost