2012
2012
Dec 30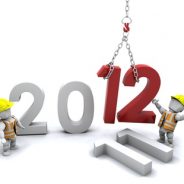 So at this time of year it's often good to take a little time out to reflect on the year gone by.  The good the bad and the ugly. As well as taking a  look at how to change the things that didnt work this year for the coming year.
For the past few years I have asked Duncan Bannatyne for his thoughts about small business and the coming year.  Well this year his quote is quite negative.  He said 'A very tough year ahead I'm afraid'
There has also as always at this time of year  been a lot of talk on Twitter about New Year's Resolutions.  Well it appears some people start to take action on their's in December.  Creating a habit to carry them through into the new year and the rest of the year beyond.  It's a great idea and a habit is likely to last longer than a resolution, just think about how hard it is to break a habit!
So a tough year ahead, well looking back on this year I saw a great movie 'Senna'  at the the end of the movie flashed up the following as a strap line for the Senna Foundation.  'Dedication Determination Perfection'  If this year is going to be tough then this little mantra is going to be something thatpersonally I will be looking to for inspiration.  However, keeping the 'perfection' bit in check.
So have a wonderful 2012 everyone.  I wish you much success despite the doom and gloom and the naysayers!