Guest Blog Post from Graham Frost
Guest Blog Post from Graham Frost
Nov 08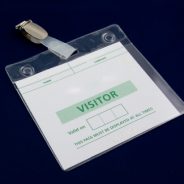 A Moral Tale for Business
My to-do list this morning involved calling a number of small business owners that I already know. I used the numbers that they have listed on their profiles on the 4Networking.biz website – I was calling them to follow up on conversations we had recently had at networking meetings.
The first call went straight to an answering machine  that had a bit of a scratchy-sounding message. The second call went to an answering machine that told me it was the 2nd November (it was the 7th) and invited me to call a mobile number. When I called that, it went straight to voicemail as well. I tried to call six people this morning before I got to speak to a person. It wasn't the person I was calling, but it was a professional young lady who asked me who I was and what I was calling about, then promised to get my message to the person I was calling. He called me back an hour later, from the Lake District, where he is taking a short break, and we are now doing business.
The moral to the story? If you are really unable to answer your phone, hire someone who will such as Answer-it. You may miss countless opportunities if you don't!
 Graham Frost