Viva Outstanding Customer Service
Viva Outstanding Customer Service
Oct 25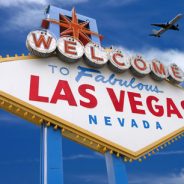 Welcome to Lovely Las Vegas
We have recently been on Holiday to one of my favourite haunts, Las Vegas.  We love Las Vegas, we love the hotels and the service provided by them.  This trip however proved a little dissapointing in the 'customer service' section.
Having booked a very nice hotel (at a good rate!) and having had a good look round on other trips to Sin City this hotel was one we really wanted to try as it looked amazing. We really were expecting 'Red Carpet Treatment' (Well the carpets were all red!)
On arrival to our room we found it wasn't as clean as it might be but we were in a hurry to meet up with old friends and wanted to get a bite to eat and have a drink and catch up. The one issue on the 1st evening was very slow service in the bar we chose.  To the point that it wasn't just us and other people had placed orders and simply walked out without waiting for their drinks.
The following day we experienced similar problems in slowness when trying to order lunch at the pool.  Now as you may or may not know the service industry in the USA and especially in Las Vegas is based around 'tips' so the more people you serve as a waiter / waitress and the better you do it, the better your tips. (Cocktail waitresses in Las Vegas can make an average of at least $100,000 (US Dollars)  per year and that is mostly made up of tips.)  It wasn't so much the wait for the food that was an issue but finding someone to take our order.
Back to the room and housekeeping issue.  On our way out a few days after our arrival the housekeeping team was in full flow and we managed to have a word with the housekeeping supervisor on shift.  One of our waste paper baskets had not been emptied since out arrival (2 days earlier) and there were a few other niggles as well as the issues on arrival we mentioned.  The speed with which the correction was initiated was amazing.  Clearly the issue was communicated to the team and rectified.  I also suspect our housekeeper was changed as things were immaculate after our chat with the supervisor.
Long Haul Thinking
I got to thinking on that long haul flight home, is good customer service all about speed?  Or is it just about really good attention, and communication?  Would I have felt so aggrieved if the waitress on the 1st night had said something along the lines of.  "Hi Guys it's crazy in here tonight and my bartender is working alone, bear with us, I'll get you some snacks etc…"?  If by the pool the waitress had said a similar thing as she went whizzing past looking like she was ignoring us would I have felt better? 
Yes of course I would, it would have meant 2 things 1) I was being treated like a person and it would have enabled me to 2) Make a choice and seek an alternative.
So it isn't all about speed, it is about a combination of things.  Being available, communicating, being honest and managing expectations, as well as the obvious, being polite and courteous.  I was pleased to be able to tick all these things off the list that we offer our Answer-it clients and that we offer callers on behalf of our Answer-it clients.
So Viva Las Vegas and Viva Outstanding Customer Service!
(The Answerettes won't be appearing in Las Vegas anytime soon, but you can catch them here – www.answer-it.co.uk)