Perfection
Perfection
May 20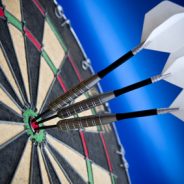 What is perfection, and how do we achieve it?
Being or aspiring to be perfect seems to be very important to some people, including me.  I was happily Tweeting away when I caught sight of a tweet from a very wise lady in response to someone else I follow. (She knows who she is!)
It literally stopped me in my tracks and made me think. If I am striving for perfection, whose perfection am I striving for?  If it is my 'perfect' who is to say that my 'perfect' lives up to someone else's perfect. On the other hand if I am striving for someone else's perfect how on earth do I know what that is, and again this might not be anyone else's 'perfect' (With me so far?)
The thought process continued, directly relating to the Twitter post.  What actual difference would any of these forms of perfection have on my business?  Would it increase the bottom line? Would it make our clients happier than they already are?  Reviewing our testimonials and case studies and thinking about everyone's differing perceptions of perfection I kept arriving at a resounding; 'Nothing and No' answers to both questions.
Perfection, Customer need and Expectation.
On balance then, it seems the realisation is that the service we provide or the item we supply or manufacture needs to be only 'just' good enough, to satisfy the customer need and indeed expectation.  If there has been extra effort made, you have gone the extra mile and this means the service or product was more expensive to produce, but in reality is little or no different from your competitor who sells at the same price.  Is there a benefit? Or is it at the detriment to your bottom line.
Perfection and Consistency?
Surely it is better for your business and your clients to achieve a consistent realistic result time and again, rather than swinging wildly from 'Outstanding to Disappointing.'
Ultimately I know that my team and I can't please everyone all the time.  BUT we can do our best and strive to exceed our client expectations, at little or no extra cost to the business.  At Answer it we have a number of ways of doing this.  What do you do to achieve this?  Could this be achieved simply by making sure that every time someone telephones your business, the phone is answered efficiently by someone who cares, can take an order, check your diary, give information, forward a call or if required pass on a message?