Are you thinking of engaging an answering service, how can you choose one that fits for your business?
Apr 04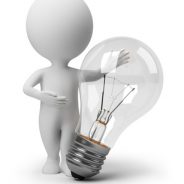 Tweet Thinking of engaging the services of a telephone answering service? Good for you, taking control and making sure you are providing fantastic customer service and ensuring you don't miss any business. There are lots of service providers out there and in essence each does the same thing. However not all answering services are created equal. It really isn't a, one size fits all first result...
Guest Post 'If you snooze you loose!' By Richard White
Dec 03
Tweet If you snooze you loose Sarah was looking for a copywriter to help with her website. She had asked her friends and had got a list of people to call. Now Sarah was working through the list and started to get really frustrated. Call after call resulted in a very polite voice mail message. Like so many other people, Sarah hated to leave a message. What is more, the recordings were so bad she...