Guest Blog Post from Graham Frost
Nov 08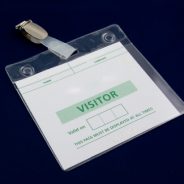 Tweet A Moral Tale for Business My to-do list this morning involved calling a number of small business owners that I already know. I used the numbers that they have listed on their profiles on the 4Networking.biz website – I was calling them to follow up on conversations we had recently had at networking meetings. The first call went straight to an answering machine  that had a bit of a...
Small Business Week – PRESS RELEASE
Oct 20
Tweet Answer it,  Cambridgeshire based Tele PA – Telephone Answering Service Is offering the 1st  5 small businesses  to contact them a free month of their service.  As part of Small Business Week (Starting 19th October) The service supports all sizes of business but is particularly helpful to small business in key areas of time management, customer service and growth. By taking telephone calls...