Telephone Answering Service Vs Auto Attendant (Press 1 then # to continue…..)
Aug 12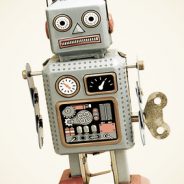 Tweet Auto Attendant – Your Thoughts I recently started asking people for the their thoughts about 'telephone auto attendants.'  You know the ones, you either have to press a series of buttons and listen to seemingly never ending menus,  if it is a really fancy system you can speak to the robot and it is meant to recognise what you need.  More than likely it can't...
Small Business Week – PRESS RELEASE
Oct 20
Tweet Answer it,  Cambridgeshire based Tele PA – Telephone Answering Service Is offering the 1st  5 small businesses  to contact them a free month of their service.  As part of Small Business Week (Starting 19th October) The service supports all sizes of business but is particularly helpful to small business in key areas of time management, customer service and growth. By taking telephone calls...