You just don't know what you don't know.
Oct 21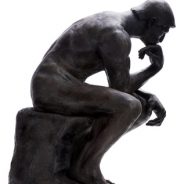 Tweet Well you don't do you.  The statement sounds a bit philosophical doesn't it.  But actually it is pretty logical.  If you don't know about something, then you simply just don't know about it. So what don't you know? Did you know that your height is equivalent to the distance between your two longest fingers?  See you didn't know, that you didn't know that, before you read that did you? [Of...
Small Business Week – PRESS RELEASE
Oct 20
Tweet Answer it,  Cambridgeshire based Tele PA – Telephone Answering Service Is offering the 1st  5 small businesses  to contact them a free month of their service.  As part of Small Business Week (Starting 19th October) The service supports all sizes of business but is particularly helpful to small business in key areas of time management, customer service and growth. By taking telephone calls...