Business Cards and Networking.
May 25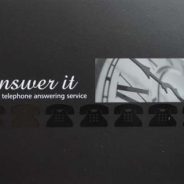 Tweet  No Business Card? I was recently at a networking event and at least 2 of the people there were unable to give me a business card.  There was a lengthy pause and lots of patting of pockets, looking in walletts, but no business card was produced.  I subsequently made a comment on Twitter about remembering to take business cards to networking meetings.  I was met by some support but equally...
First Impressions Count – Vs – Don't Judge a Book by It's Cover
Jul 20
Tweet So do you agree or disagree with either of the statements (cliche's) above?  Do you feel that you fall into one camp or another? How improtant are first impressions to you?  Do you ever judge a book by it's cover? I'm not sure about you but I certainly like to think I am morally superior and will wait to get to know someone or at least speak to them before I make an snap...