Viva Outstanding Customer Service
Oct 25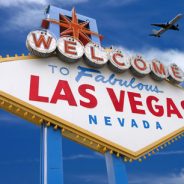 Tweet   Welcome to Lovely Las Vegas We have recently been on Holiday to one of my favourite haunts, Las Vegas.  We love Las Vegas, we love the hotels and the service provided by them.  This trip however proved a little dissapointing in the 'customer service' section. Having booked a very nice hotel (at a good rate!) and having had a good look round on other trips to Sin City this...
Networking – My Thoughts
May 07
Tweet Way back in early 2007 I was invited to my very first networking breakfast.  It was a daunting affair to say the least.  An early start surrounded by lots of strangers looking well dressed, confident and articulate.  Having to give my very first pitch to a 'live' audience was terrifying. I rambled on about using a Telephone Answering Service and tried in a clumsy way to...