Are you thinking of engaging an answering service, how can you choose one that fits for your business?
Apr 04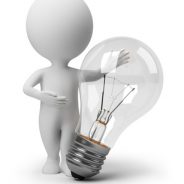 Tweet Thinking of engaging the services of a telephone answering service? Good for you, taking control and making sure you are providing fantastic customer service and ensuring you don't miss any business. There are lots of service providers out there and in essence each does the same thing. However not all answering services are created equal. It really isn't a, one size fits all first result...
When Disaster Strikes!
Dec 23
Tweet This blog post has been inspired by recent events for a number of Answer-it clients.   If….. Rudyard Kipling famously wrote in his opening lines of 'If' 'If you can keep your Head when all about you, Are losing theirs.'  We like to think that when the worst happens Answer-it offers a life line and helps to keep you and your business afloat in the interim until...