More Than Just Taking a Message.
Feb 16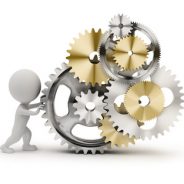 Tweet I often attend networking meetings where my clients speak about the Answer-it service to other people (usually when introducing me to someone.)  I quite often hear them say 'they do more than just taking a message.'  Being on the inside it has made me stop and think about what we actually do beyond the mechanics of simply answering the phone on behalf of our clients and relaying a message...
Networking – My Thoughts
May 07
Tweet Way back in early 2007 I was invited to my very first networking breakfast.  It was a daunting affair to say the least.  An early start surrounded by lots of strangers looking well dressed, confident and articulate.  Having to give my very first pitch to a 'live' audience was terrifying. I rambled on about using a Telephone Answering Service and tried in a clumsy way to...