0800 / 0845 / 0870 / 01 / 02 / 03 and any other variation of the same….
0800 / 0845 / 0870 / 01 / 02 / 03 and any other variation of the same….
Jul 20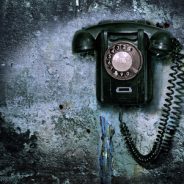 We don't get asked a lot, but we do get asked sporadically about 0800's and other numbers and supplying phone numbers.  Now there is some debate about 0845 – 0870 and non geographic Vs Geographic phone numbers.  But that is for a different blog post.
In short we don't supply these phone numbers.  Plenty of companies in our field do.  Let's face it it's an extra revenue stream another service to offer another string to the bow….
 Transparency
BUT what are the consequences to a client?  We believe this supply ought to be transparent and that our clients should ALWAYS be in control of their phone line when it is their main line into the business.  If bought through a service provider such as an answering service we would always advise that you find out BEFORE you sign up that this number is yours, you own it and it can be moves with you if you decide to change service provider.
Needless to say the consequences of the number not being yours and not being able to move it if you need to change supplier or simply decide to stop using such a service.
It can be a scary time, losing your business phone number.
I have heard all sorts of horror stories all a variation on this same theme, from various sources.  Imagine what you would do if you lost your main business phone number….
We do provide this service through an introduction to reputable company.  So we offer no less of a service and can work with you and take the stress out of organising this BUT we want to be as transparent as possible.  In this way the number you have is yours, all yours and you can do what you like with it, when you want to.  And we don't charge you for it!