Very Very Expensive Coffee or Networking – Even Further Thoughts…..
Very Very Expensive Coffee or Networking – Even Further Thoughts…..
Jun 27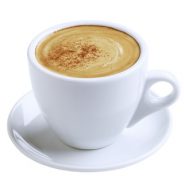 I recently attended a fabulous networking event.  It was well organised and hosted and the coffee wasn't bad!  The event cost me £10, plus getting out of bed a bit earlier than normal but not at any outrageous hour. 
At the event I could have had Tea, Coffee, Juice as well as Bacon roll or Sausage roll.  At that time of the morning I had a couple of cups of coffee, I didn't have anything to eat.  for 2 reasons 1) its a pain to balance a bag, hot cup of coffee a plate and try and eat at the same time.  2) I wanted to talk to people, some who had alerted me to their attendance before the event and who I knew wanted to chat.  Others Clients and other contacts I had not seen for a while.
Very Very Expensive Coffee
So you could argue that I paid £5 each for each coffee I had and that this is pretty expensive coffee.  Indeed I understand that there had been some mumbling from an attendee that they had paid £10 for a coffee and a bacon roll,and 'It's just not on.' [Thank you sir / madam – you inspired this blog post]
Is it fair to judge a networking event in this way?  I bet you can guess my thoughts already!
No it is not fair.  Surely you don't attend a networking event just to swill coffee and scarf back bacon rolls, well I don't!  I attend for a number of reasons.
1) To catch up with contacts, to see if I can help them with anything
2) To meet new contacts and introduce myself and my business and introduce them to contacts I may have that mmight be useful to them.
3) To talk to and learn about what is going on locally in business.
4) If there is a speaker to listen and learn from them.
Justifying the cost or ROI
So how do you justify the amount you pay for networking?  I would argue that this is surely that is partly up to you and not the organiser.  You have to be prepared to 'work the room.'  If you are so inclined to think about it in this way (I'd encourage you not to) to get your £10 worth!  Networking simply is NOT about getting into a room of people and asking them to buy what you have on offer.  It IS about building relationships with people and engaging with them.  Learning about other people and how they do things.  The moment you stop trying to sell to everyone you meet in the room at a networking event you will notice the shift in people's attitudes to you.  Networking is not a short term plan.  It is a long term investment, it is necessary to stick at it.  Get yourself and your face known for the right reasons.  Be consistent and if, for you, it means joining a networking group then that's great. However don't neglect other groups just because you are a member of 1.  You never know what you might miss.  This all goes along with my general 'Networking' philosophy you never know who the people in the room know, everyone should be considered an ally (to start with at least.)
Next Time
So next time you are asked to pay £10, £15 or more for a Networking event, perhaps focus less on how to get your money's worth out of the food and drink on offer and more on the value you can add to your network and subsequently your business by talking to the people in the room, who they are as well as what they do.  Consider that £10 a long term investment.  Is a couple of cups of coffee worth £10?  Perhaps not BUT gaining a new client or arranging an appointment that might lead to something else really and truly is.