Business Cards and Networking.
Business Cards and Networking.
May 25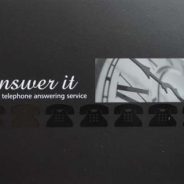 No Business Card?
I was recently at a networking event and at least 2 of the people there were unable to give me a business card.  There was a lengthy pause and lots of patting of pockets, looking in walletts, but no business card was produced.  I subsequently made a comment on Twitter about remembering to take business cards to networking meetings.  I was met by some support but equally met with resistance and comments that people have not used business cards for months and months.
To be totally honest I am shocked by this response. 
Do people think of networking in a very different way, or am I odd? (No sniggering at the back!)  One of the people I met at this event, I know 2 or 3 people who could have benefited from his contact details.   I keep all the business cards of people I meet networking, they get filled and they get entered into a database.  I get asked on a regular basis by my network if I know someone who does X or Y.  It is great to be able to say actually yes I met X or Y at a networking event, they might be worth a call or I am sure they will be able to help you.  Wasn't it Macy's the famous US departent store that founded a reputation on this style of service?  If they didn't have what you needed, they would go out and source it for you, or tell you who locally could help you.  They don't seem to be doing too badly from it (even in these difficult times.)
Take my business card
On the flip side it is great if at networking events people take my business card.  They might have taken it for a variety of reasons (not limited to the following.) 1) To keep and contact me later 2) to pass to a colleague or client either immediately or at some point in the future. 3) to add me to their mailing list. 4) They may have just taken it out of politeness. Regardless of why they have taken it, I am pleased that they now have my contact information.  Indeed if I meet someone at a networking event that I feel could be beneficial to myself and either another member of my network or a client I will take 2 and pass one along.  Isn't this what being a good networker is all about?
Contact information and image
So now not only do they have my contact information easily available, they don't have to try and remember my name, my company name, my contact details, my web address or any of the other plethora of information they might need in order to contact me.  My Business card also sends out a clear message about my business, it's conservative, professional looking as well as being eye catching and feels great to hold.  The compliments I have had on it have been excellent.  It was not always this way!  When I started out I ordered some 'free' design it yourself business cards.  There is no comparison between the 2.  The old ones were on shoddy thin cheap card stock, were an odd size and I am sure plenty of designers could tell you lots more that was wrong with them.  What message was this sending out to people that were picking up my business card about my business?  I am just glad I took advice and advantage of a great offer and got my new ones organised when I did.  I often see a similar business card passed round at a networking meeting, and it certainly makes me think.  In fact I hear a lot of  people purposefully use these cards just for networking.  I have to question why? Do they think they are going to get thrown away?  Surely if the quality is poor and the wrong image of the company is portrayed, this is a distinct possibility. 
A business card is a portable memory of you, as well as your business.  People can make notes on them and pop them in their pocket and take them away with them to do as they will.  When they look later it can jog their memory to remind them to take action as they see fit.  If you are unable to pass out a good business card or any type of business card, how do you expect to be remembered or referred?
Thoughts and comments welcomed.
p.s – I have a great printer I can offer you a referral to.  They often have super deals on business cards!