What a Waste of Time Money and Effort!
What a Waste of Time Money and Effort!
Nov 04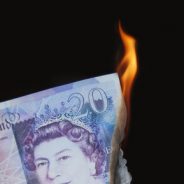 So you have a brilliant website for your business.  I bet you spent a long time and a lot of effort getting it just right and consulting with designers and experts making sure it communicates all the right messages to your prospective clients and indeed to your existing clients.  If I was to look at your website I am sure that there would be some great calls to action and your contact details would be jumping off the screen.  Do you spend money on SEO, Google adwords or other Pay Per Click advertising?
Networking,  Advertising, Telesales and Mailshots
So other than web based promotion of your business what else is in your marketing mix?  Do you go out and 'Network' at one of the many breakfast, lunch or evening events that are available?  I wonder if you give out your business cards to those that ask, and if you send them round the table at the right time in the meeting. 
What about press or local advertising?  I am sure you make sure that your phone number stands out on your eye catching advert. Perhaps you advertise in the Yellow Pages?  Obviously you want to get value for money from your advert so you might even have spent a not inconsiderable amount of money getting it professionally designed.
Have you had leaflets, calendars, folders, or any other marketing material printed?  Perhaps you have paid to have a leaflet drop made or you have done a big mailshot and spent a considerable amount of money on stationary and postage.
Do you employ sales staff?  Have you used a telemarketing or telesales company to run a campaign for you?
Do you know what your sales and marketing spend has been over the past few months or year?  Do you know how much it costs you to gain a single client?  I am sure you have a pretty good idea, if not a 'to the penny' answer.
Return on Your Investment?
Do you make sure that you are making the most of your investment by making it easy for people to contact you?  If you aren't answering the phone or at least having a real person answer all your phone calls, you might as well be burning £20 notes a handful at a time.  Research has shown that Mr Joe Public will call the next supplier on his list and probably do the deal with them rather than your business.  It's a cold hard fact that if callers experience an engaged tone or no answer when they make a call, they are very unlikely to call back, they will just move on, to the next supplier in the list.  Add to this the fact that only 1 in 5 people will leave a voice mail, how many calls is your business missing?  How much cash is slipping away from you simply because people cannot contact you?
Peace Of Mind
Answer-it Telephone Answering Service Clients, have the peace of mind that they can be out and about working hard in their business and on their business and getting a great return on investment as they know that none of their calls are going to be missed.  They know they aren't going to miss an order being placed, a quote being requested, an appointment being made or just offering their customers the courtesy of being able to speak to a real live person each time they call.   Providing an outstanding customer service experience, by doing something basic, just answering the phone.  Sounds simple and like common sense doesn't it.  If you would like to experience for yourself the difference using the Answer-it service can make to your business, call us today for a chat and ask about our free trial week.