What's That? or How Does That Work?
What's That? or How Does That Work?
Nov 12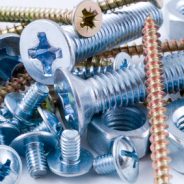 'What's that? or How does that work?'
When I meet people at various events and networking meetings, they invariably ask what I do. When I tell them about 'Answer it' a Tele PA / Telephone Answering Service. These are the 1st questions I get asked.  So I thought as it was such a popular question, I would attempt to answer it here on my blog.
Essentially Answer it takes telephone calls for businesses when they either cannot or do not want to, including overflow calls.
More than that, the people that take calls for these businesses do much more than perform as a human answer-phone, call centre, contact centre or call handling facility.
At 'Answer it' we pride ourselves on being an extension of the business we are answering for.  We are in the business of building great relationships and communication with our clients.  This in turn, means that all callers receive a great service from an informed 'thinking on their feet' individual on the other end of the phone.
Our team are able to not just take a name and number and have someone ring the caller back.  They gather all relevant information and details so that our clients are informed and can call back with the relevant information to hand and at a time that is convenient to them.
Where required the team is able to give information to callers or take bookings, payment, even gather information and send out brochures, applications or other marketing material callers.
So how does it work? This is the clever technical bit!
Clients divert their business phone and or mobile to a dedicated phone number Answer it supplies.  They are in complete control of this and can switch the divert on and off as much or as little as they like.  They also have a variety of choices (depending on telecoms supplier) of how to divert their calls. This can be permanently, on busy or no answer or a combination.
Once the call is diverted our system uses a combination of ISDN CTI and CLI Technology does the rest in a matter of milliseconds to alert the team to a call for a particular client.  The Answer it process then leaps into action.  Once the call is completed the call details are sent by the client's chosen method almost instantly.
'Answer it'  is totally committed to outstanding customer service, communication, reliability and trust.